Our Company
EZ Dupe was founded in 1995 in Los Angeles, California, USA, and aimed to develop the data duplication systems market in North and South America. In order to provide customers with products and service of even higher quality and flexibility, EZ Dupe established its research and development (R&D) center and manufacturing facilities in Taiwan, in 2005, and began to set up our office in UK, Japan and India.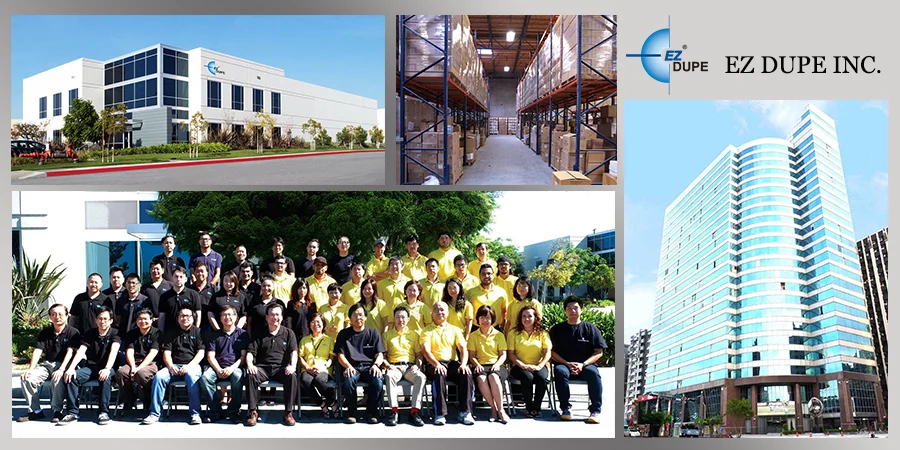 Our Technology
EZ Dupe targets to provide the simplest solutions to fulfill customers' most complex needs. To accomplish this goal, EZ Dupe continually invests finance and personnel resources in R&D; currently, more than half of our engineers have over ten years experience in data duplication.Based on advanced technology, EZ Dupe develops various duplicators for different media including CD/DVD/BD, flash memory, hard drive, etc.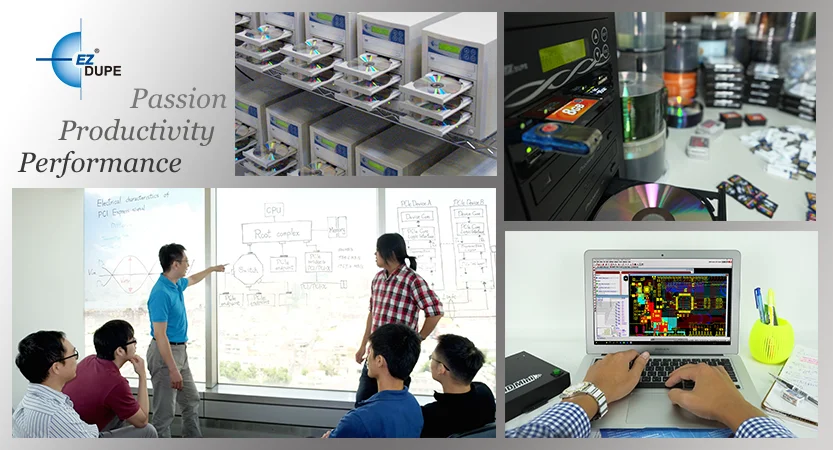 Our Sales
EZ Dupe sales range across over thirty countries in Europe, North and South America, Austratlia, Africa, and Asia. In North America, EZ Dupe owns the largest market share for duplicators, far above its competitors. The EZ Dupe brand is not only widely recognized in many retail channels----- such as Best Buy, Walmart, and Staples ---but also the unique brand which Ingram Micro is willing to carry for resellers. At online retailers like Amazon, B & H, New Egg, and Tiger Direct, EZ Dupe brand is the top choice for many end users.
Our Services
At EZ Dupe, we recognize that every business is unique, so we offer exclusive and customized products and specialized product consultation to learn every customer's specific needs and provide the best solution. With providing complete and reliable technical supports and after service behind every product line, you can purchase our products with confidence and peace of mind. To get the latest news and technology information, you can also find us on Linkedin and Facebook by searching "EZ Dupe TW" or "EZ Dupe Taiwan".